Foundation of the electro-mechanical precision engineering company by Herman Elbs in the 19th century:
In 1886, at the suggestion of various university professors, Herman Elbs founded an electro-fine mechanical workshop in Freiburg's 'Merianstraße' 24, where the master craftsman of precision engineering manufactured pr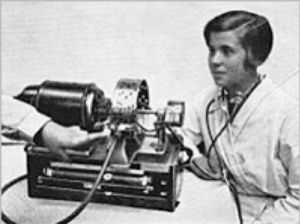 ecision instruments such as chronoscopes and precision balances. Initially only for Freiburg's scientific institutes, later – after participating in the 1893 World's Fair in Chicago – it was also for American universities, such as Harvard University in Cambridge and the University in Tokyo. Besides, they produced theodolites and other surveying instruments that were needed for the construction of the railway in the Elz Valley and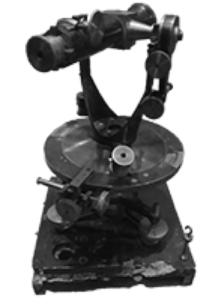 the Kander Valley near Freiburg. Soon, an expansion of the company was necessary, and done by moving to 'Friedrichstrasse' 17. There a first electric control center with a gas engine and a self-built generator for power as well as accumulators as storage was built. At a time, Freiburg did not yet have an electric power station and, therefore, the corresponding power supply.